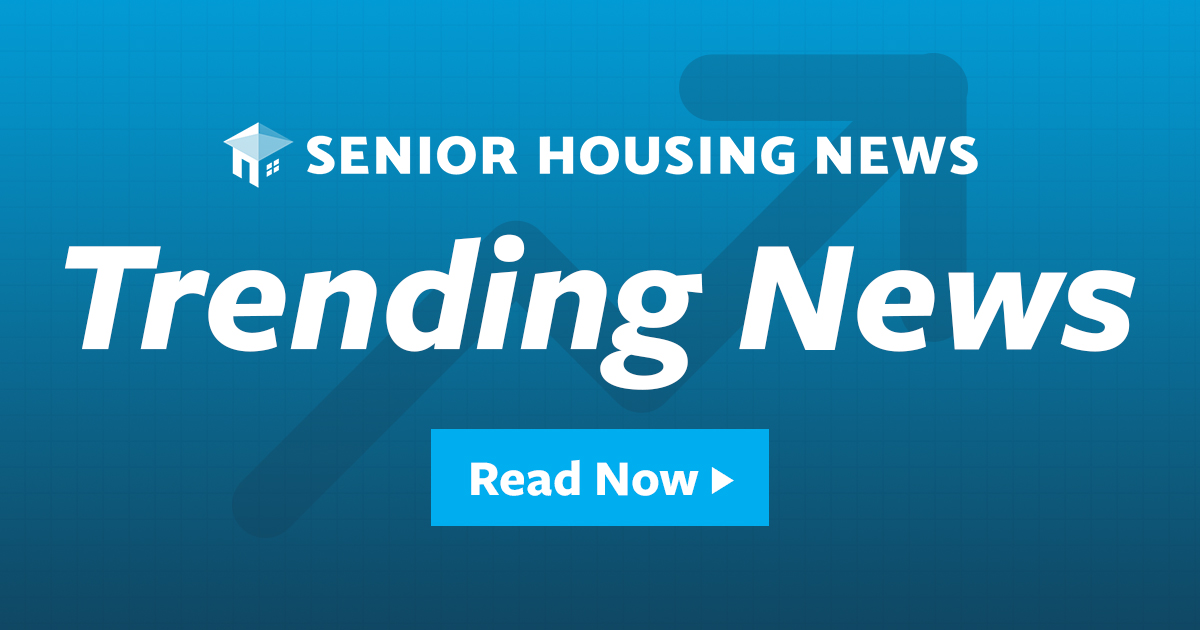 Charter Health Care Group is expanding its post-acute care platform.
The Cucamonga, California-based provider acquired The Providence Hospice and The Providence Home Health Services, a Houston-based in-home health care provider. Financial terms of the transaction were not disclosed. This is now Charter's sixth acquisition since early 2020, now serving 4,500 patients in seven states.
Charter is the post-acute care provider platform for Pharos Capital Group, a private equity firm based in Dallas and Nashville with $1.2 billion in health care assets under management as of December 2020.
Sales and operator transitions
Standard Communities acquires Virginia mixed-income senior apartments for $68M
Standard Communities acquired Chesapeake Crossing, a 597-unit mixed-income senior community in Chesapeake, Virginia. The total capitalization of the transaction is approximately $68 million.
Standard is rebranding the property as Starling Village and embarking on a $7.5 million renovation including upgrades to apartments, common areas, parking and courtyards, as well as upgrades to fire and safety systems.
Capital Square 1031 acquires Florida age-restricted manufactured housing community
Capital Square 1031 acquired Foxwood Village, a 55-plus manufactured housing community in Lakeland, Florida. This expands the Glen Allen, Virginia-based investor's manufactured housing portfolio to six properties.
Blueprint completes sale of Alabama senior housing community
Blueprint Healthcare Real Estate Advisors Senior Director Brooks Blackmon was the sole broker in the sale of a 55-unit independent living and assisted living community in the Birmingham, Alabama area. The seller originally acquired the property in 2016 and completed a full renovation which included adding new units. In addition, a new three-story independent living building was constructed to complement the assisted living segment. The buyer is Inspired Healthcare Capital, which will retain the current management to operate the community.
Financings
MassDevelopment provides $19M bond for Cambridge Housing Authority
MassDevelopment issued an $18.7 million tax-exempt bond on behalf of Truman Apartments, an affiliate of the Cambridge Housing Authority. Proceeds will be used to buy, renovate, and equip the Harry S. Truman Apartments, a 59-unit affordable rental housing facility in Cambridge, Massachusetts serving seniors and disabled individuals. Additionally, MassDevelopment assisted the Massachusetts Department of Housing and Community Development with the approval of federal low-income housing tax credits, which will provide approximately $13.8 million in equity for the project. Boston Private Bank purchased the bond.
Popular Reports
Advertisement
Ziegler, M&T Realty Capital partner on $15.1M Fannie Mae refinancing package
Ziegler and M&T Realty Capital Corporation served as the financial advisor in a $15.145 million Fannie Mae refinancing package on behalf of Essex Communities to refinance the outstanding debt on Carriage Oaks, a 55-plus, age-restricted independent living community in St. Charles, Illinois. The 10-year, 3.99% fixed-rate loan was structured with five years of interest-only payments, followed by 30 years of amortization. Additionally, the loan carries a declining prepayment schedule.
Ratings Outlooks
Fitch announces bond rating updates on 3 CCRCs
Fitch Ratings announced the following bond ratings updates:
Fitch assigned a "BBB-" issuer default rating to Pleasant View Retirement Community, a CCRC in Manheim, Pennsylvania. Additionally, Fitch affirmed the "BBB-" rating on $19.4 million in Series 2018 health care facilities revenue bonds from the West Cornwall Township Municipal Authority on behalf of the community. The rating outlook is stable. Key rating drivers include sufficient liquidity for ongoing projects, consistent operating performance, and strong independent living census coupled with an expansion of the cohort.
Fitch assigned a "BBB" issuer default rating to Duncaster, a retirement community in Bloomfield, Connecticut. Additionally, Fitch affirmed the "BBB" rating on $12 million in Series 2014A revenue bonds issued on behalf of Duncaster by the State of Connecticut Health and Educational Facilities Authority. The rating outlook is stable. Key rating drivers include a strong demand profile supporting rebounds in occupancy, and a solid financial profile put at risk by a high average age of building plants.
Fitch assigned a "BBB" rating to approximately $20.2 million in Series 2021 health facilities revenue bonds expected to be issued by the Health and Educational Facilities Authority of the State of Missouri on behalf of Bethesda Health Group, a St. Louis-based provider offering a full continuum of senior care. Fitch also assigned a "BBB" issuer default rating to Bethesda and affirmed the "BBB" rating on approximately $37.4 million in outstanding Series 2015 revenue bonds previously issued by the Health and Educational Facilities Authority of the State of Missouri on behalf of Bethesda. The rating outlook is stable. Key rating drivers include the system's diversification of services, stable demand and pricing characteristics, solid core operations and financial profile.