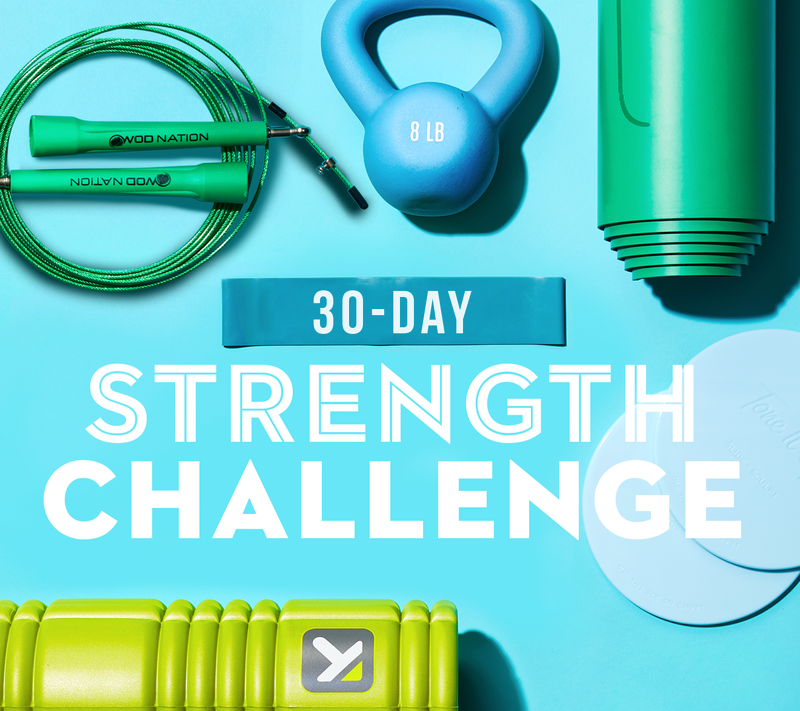 [ad_1]

If getting stronger and healthier is one of your 2021 goals, look no further: Try our exclusive 30-Day Strength Challenge to feel stronger this summer! Why? Strength training can improve your heart health and protect your joints. Plus, research suggests that regular exercise can boost immunity and provide some serious mental health benefits, too!
So get pumped with this one-month, day-by-day plan designed exclusively for GH+ members by our in-house health experts and certified fitness coaches who know what it takes to keep you motivated. Plus, these easy moves can be done just about anywhere — whether that's your living room, your home gym or the backyard. All you need to participate is the beautiful body you've already got, a set of dumbbells, a yoga mat (if desired) and just a few minutes per day to get moving.
Our guide also digs into the science behind cravings, and how to thoughtfully manage them: Our pros dive into the small adjustments you can make to your meals to help fuel your workouts and achieve your strength goals.
Here's a sneak peek at the guide to get you started — but you'll need to sign up for the GH+ Club to get the full challenge (or, if you're already part of the GH+ community, go here to our complete list of challenges and guides).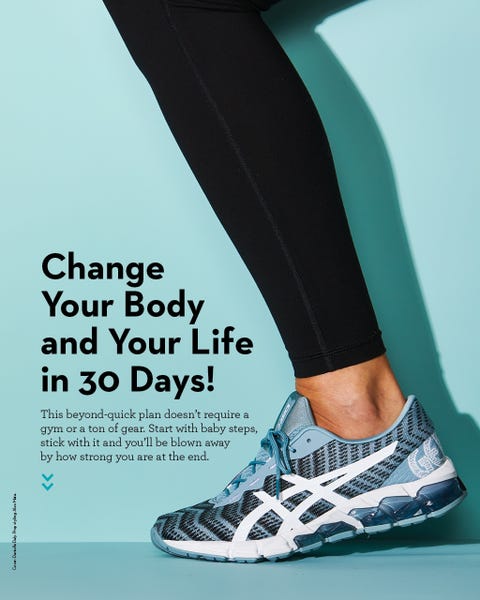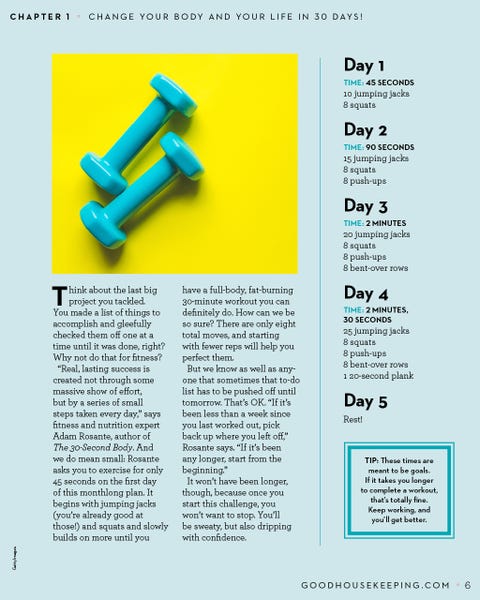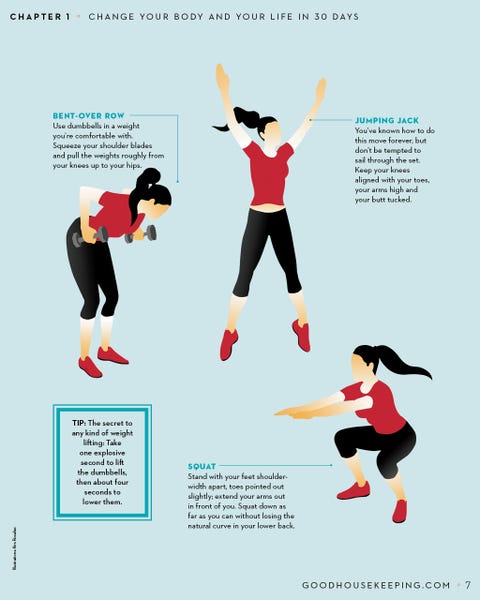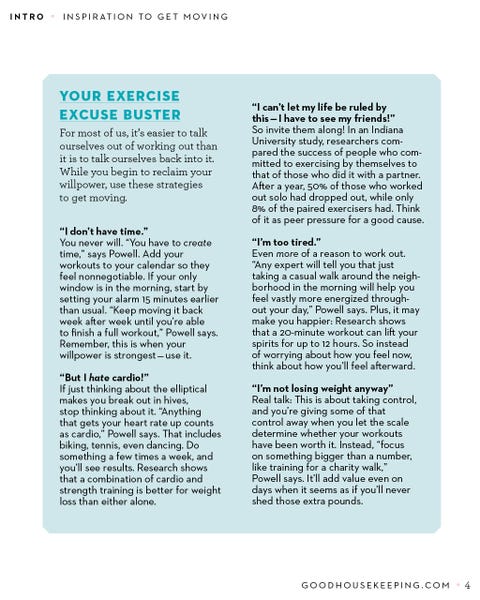 Ready to get stronger? Normally a $10 value, you can download Good Housekeeping's 30-Day Strength Challenge by joining GH+ — it's just one of the many perks of our popular membership program.
In addition to bonus guides and challenges on popular topics like this one, members also receive unlimited access to digital content, special money-saving deals and discounts, the chance to be a product tester, a one-year magazine subscription — and so much more! To unlock access to Good Housekeeping's brand-new Strength Challenge, we invite you to sign up for GH+ for the full insider experience.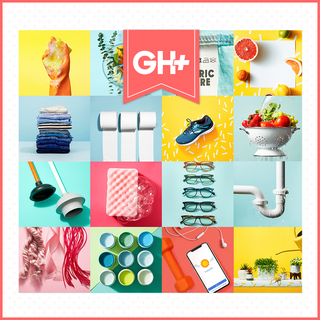 Join Our Membership Club to Get Unlimited Access
(P.S. After you try the challenge, let us know how you did in the comments below, and what you loved most about the journey!)
Allie Early
Senior Editor
A NYC and Maryland-based editor, Allie has written and edited for Time Out North America and lifestyle publications such as Forbes, PureWow, Paste, xoJane, Men's Fitness, Haute Living and House Beautiful— just to name a few.
[ad_2]
Originally Appeared Here