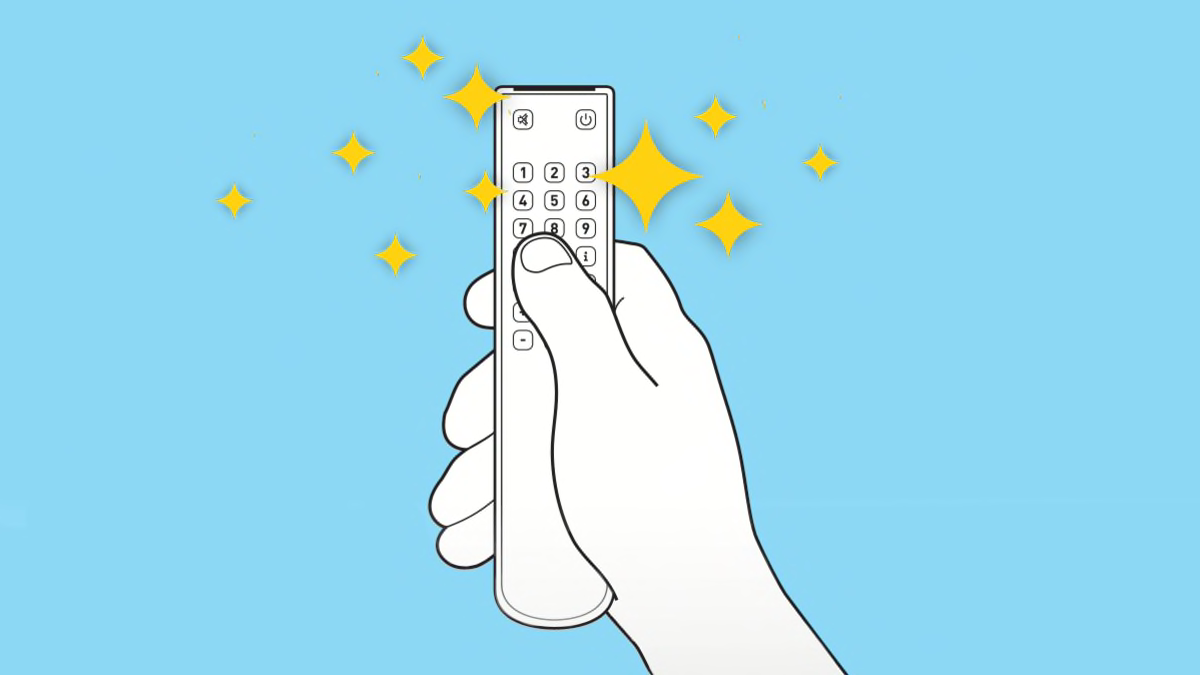 Before cleaning a remote control, remove the batteries. Then turn the device upside down so that the buttons are facing downward and shake it or tap it against your palm to dislodge any debris that might have fallen between the keys. If you have a compressed air canister, give the remote a blast to shake free any additional dirt.
Don't spray any disinfecting solution directly onto—or into—the device. Use a wipe instead, or a paper towel or disposable cloth moistened with solution, to gently clean the outer shell.
To clean harder-to-reach areas in and around the buttons, you can use a cotton swab dampened with the disinfecting solution. More stubborn debris lodged deeper into the keys can be dislodged with a dry toothbrush or a toothpick.
When you're done cleaning the remote, let it air dry, suggests Brian Sansoni, head of communications at the American Cleaning Institute, a trade group that represents product manufacturers. Once the remote has been thoroughly cleaned and dried, you can reinstall the batteries. Then wash your hands again for 20 seconds, and you—and your remotes—will be good to go.
For more information about what you can do to keep your family safe, check out Consumer Reports' coronavirus resource hub for articles covering your health, home, daily routine, tech, and food.