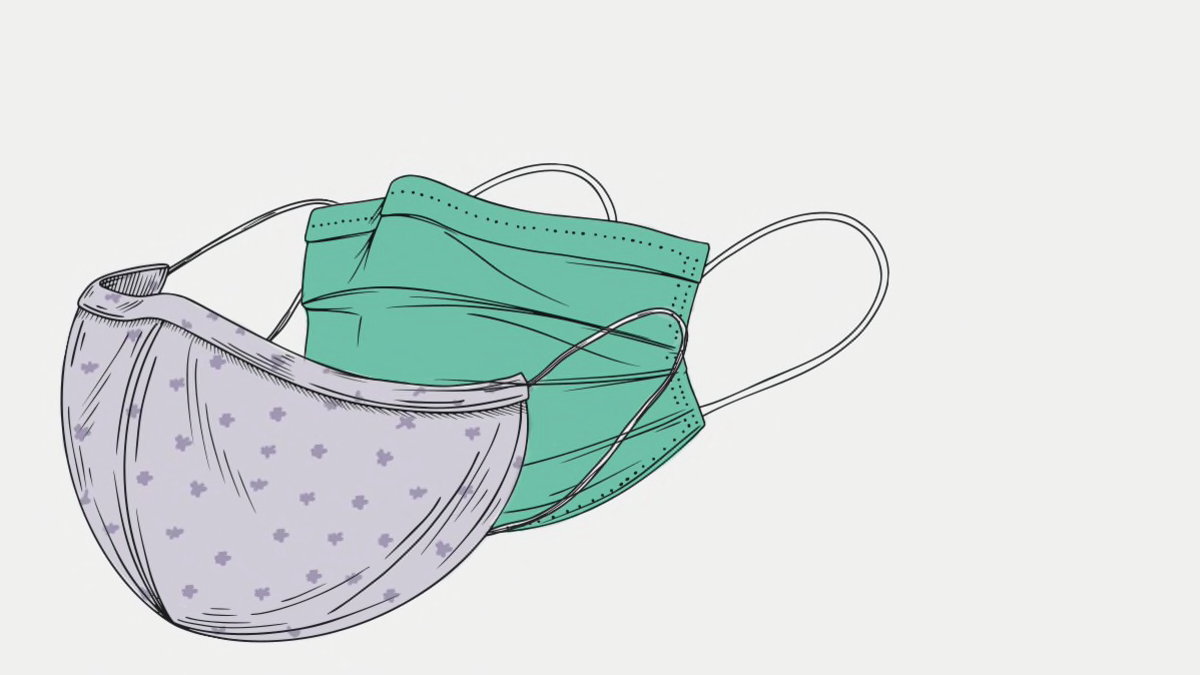 Anthony Fauci, MD, the director of the National Institute of Allergy and Infectious Diseases, recently said that he often wears two masks. But if double masking is not done the right way, it may backfire. You don't want two thick, loose fitting layers with air "spilling out the sides," says Richard Martinello, MD, an infectious disease expert at the Yale School of Medicine in New Haven, Conn.
For best results, wear a cloth mask on top of a surgical one. "The surgical mask will act as a filter, and the cloth mask will provide an extra filtering layer and improve the fit," Gandhi says.
A January study she published in the journal Med found that this combination can filter out over 90 percent of particles larger than a micrometer, "which is about the size of most respiratory aerosols that transmit COVID-19," she says. "But a cloth mask over a cloth mask won't offer that much more protection, and it can make it a lot more difficult to breathe or for people to hear you, which makes it more likely you'll pull it down to talk, which defeats the purpose entirely."
Combining a cloth mask and a surgical mask also lets you leverage two types of protection at once, Dickerson says. Think of a basic cloth mask as a chain-link fence, a more tightly woven one as a screen door, and a viral particle as a gnat, he says. Layers of screen doors stacked on top of each other are going to be hard for a gnat to get through. But adding an electrostatic filter or a medical mask provides an additional layer of protection because anything that tries to get through the tiny pores will also be pulled toward the pores' edges by the electrostatic charge.
The CDC study found that if an infected person and an uninfected person were both wearing cloth masks over surgical masks, the uninfected person's exposure could be reduced by 96.4 percent. (That number was about 83 percent if the infected person was unmasked.)