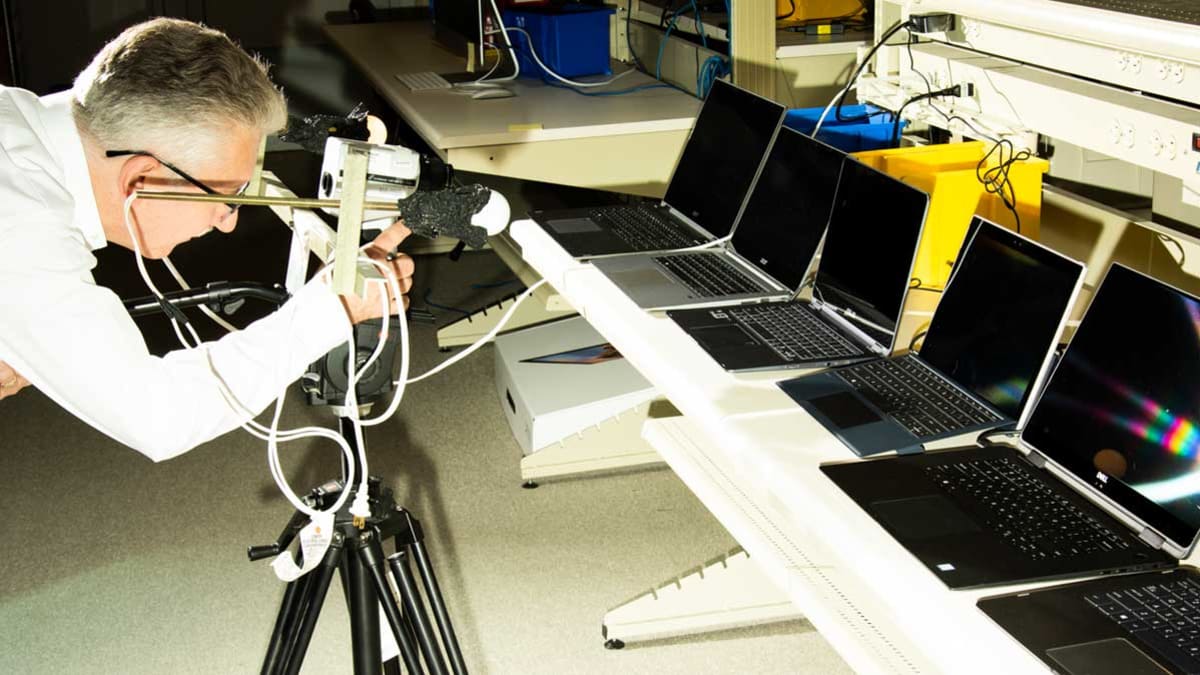 If you want a full-fledged Windows laptop small enough to slip into a backpack without knowing it's there, it's hard to beat the Surface Go 2. It's a tiny 2-in-1 detachable that weighs only 1.7 pounds and has a battery that should last up to 12 hours on a single charge.
There are a couple of ways to configure this laptop, but the one we tested has an Intel Pentium processor, 4 gigabytes of memory, and 64GB of solid state storage.
Those are modest numbers, but our testers note that performance is good enough to handle basic tasks like email, word processing, web browsing, and video calls, though not quite ideal for tasks like editing photos or video.
The Surface Go 2 has a few standout features, including a high-quality display and a built-in 4.9-megapixel webcam, which is well-suited for videochat apps like Zoom, Skype, and Google Meet. The webcam even supports Windows Hello facial recognition, so you can log in to the laptop by merely looking at it instead of inputting your (hopefully long and complex) password.