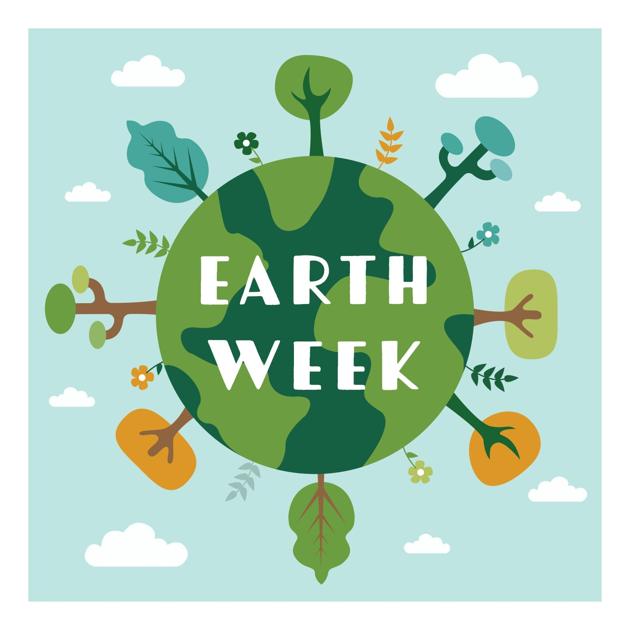 Following a year in which Earth Day was celebrated under lockdown restrictions, 2021 brings back in-person events.
Missouri State University's Student Government Association Director of Sustainability AJ Aumann, in coordination with other organizations and MSU's Sustainability Coordinator Doug Neidigh, are planning a week of events, from April 19 through 23, to promote sustainability and educate students about the pillars of sustainability and issues the planet faces.
These events include:
Monday, April 19
Meatless lunch at Blair-Shannon Dining Hall and dinner at Garst Dining Center presented by Chartwells
Reusable utensil giveaway from 11 a.m. to 1 p.m. in both dining halls by the Residence Hall Association
Wednesday, April 20
Pollinator hotels — structures for pollinators to nest — and garden crafts from 11 a.m. to 2 p.m. at the MSU Campus Gardens located at 930 E. Normal St.
Thursday, April 22
Ecopalooza with various MSU sustainable clubs from 11 a.m. to 2:30 p.m. on the North Mall
Friday, April 23
In partnership with various other organizations, SGA will post social media challenges throughout the week for students unable to attend in-person events. Additionally, guest speakers will host Zoom calls throughout the week covering topics including the Bear Pantry and recycling, and the MSU Horticulture Club will be hosting a plant sale.
Neidigh is working closely with SGA, the Green Student Alliance and Residence Life, Housing and Dining Services to consolidate events from multiple organizations across campus into a single Earth Week calendar.
Despite Earth Day's traditional focus on environmental concerns, Neidigh said sustainability encompasses a lot more than that and in 2021, the focus is on awareness and engagement in sustainable community development.
"It's very important to look at how we, as communities, can work together to be more sustainable and reduce environmental impacts and how we are addressing the social and economic pillars of sustainability for future generations," Neidigh said. "We need to be doing this all year round, driving a discussion that is more than just environmental."
Neidigh stressed the need to start the discussion of what sustainability means, but was aware of the long timeframe before it is equally considered as environmental issues on Earth Week, and every other day of the year.
"My whole concept of sustainability has changed since I took this position," Aumann said. "I used to think of it as just recycling and planting trees, but our office of sustainability has really focused on the Sustainable Development Goals set by the United Nations."
MSU, in 2019, signed on to the Sustainable Development Solutions Network, a UN initiative that connects colleges and universities, according to Neidigh. Through this, MSU is better able to promote those goals and integrate sustainability into the curriculum.
Neidigh said some university organizations, including the Bear Pantry, Darr Agricultural Center and Journagan Ranch, the Ozarks Public Health Institute, and the Ozarks Environment and Water Resources Institute are all, in one way or another, promoting some form of sustainable community development that fall within the 17 goals adopted by the UN.
"Why I like coming to work here is our public affairs mission, it's all about sustainability," Neidigh said.
With Earth Week this month, advocates for sustainability like Neidigh and Aumann have the opportunity to expand the awareness and engagement of sustainable community development around the world.
Follow Jack McGee on Twitter, @jack_mcgee_
Subscribe to The Standard's free weekly newsletter here.