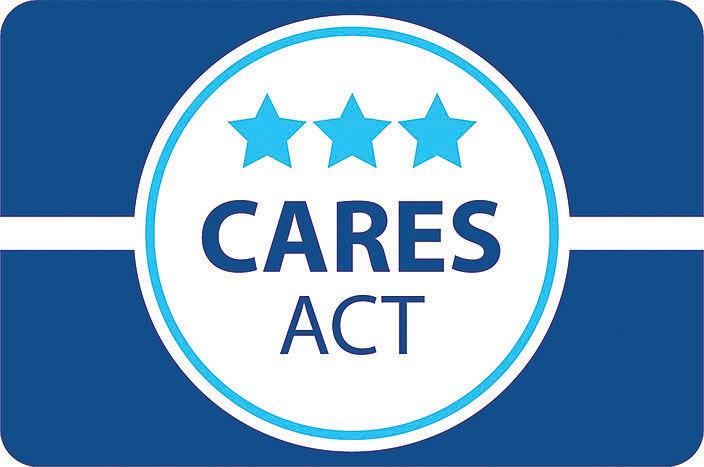 Help for Jefferson County residents who rent their home or apartment and have fallen behind in rental or utility payments is coming.
The Jefferson County Council has approved a budget amendment that allows the county to accept $6,732,004 through the U.S. Treasury Department's Emergency Rental Assistance Program.
The program, part of the federal CARES (Coronavirus Aid, Relief, and Economic Security) Act and the Coronavirus Response and Relief Supplemental Appropriations Act of 2021, is designed to help households that are unable to pay rent and utilities due to the COVID-19 pandemic.
The county is paying the Jefferson-Franklin Community Action Corporation (JFCAC) up to 10 percent of that allocation to administer the program.
"The JFCAC does a lot of great work already with assisting people who need help with housing," said David Courtway, the county's director of administration.
Stephanie Kerth, chief innovation officer for the JFCAC, said her agency will begin to process applications today, April 15.
Those interested in applying for relief may do so through the agency's website (jfcac.org/erap) or through a link provided on the county government website home page (jeffcomo.org).
"We realize that online won't be an option for some people. There are internet access issues, broadband issues and other problems," Kerth said.
For those people, they may call JFCAC at 636-789-2686 to set up appointments for staff members to take application information either in person or on the telephone, she said.
She said plans are being made to set up a mobile office to reach more people, but that likely won't be ready until later this year.
"We know the transportation barrier that exists in Jefferson County," she said.
Caitlyn Korte, community and program development assistant, said there's a lot of interest in the relief program.
Kerth said the program will be administered by a temporary staff of eight people, including Taylor Bourbon, the coordinator, six staff members and a person to handle accounts payable.
"We're hoping they will be with us as long as funding of some sort is available," Kerth said.
She said the team is putting together a marketing campaign to publicize the program.
"We're also talking with other county partners, such as Comtrea, to co-locate a staff member in their office during their busy days," she said.
Bourbon said applicants must fall within federal income guidelines – 80 percent of the area's median income, which varies on the family's size. For example, the benchmark for a family of four is $67,900.
Applicants also must be able to furnish proof of residency and proof they are behind on their rent and/or utility bills. They also must be able to show they fell behind on their payments because of the pandemic.
"That's what we'll be charged with determining," said Diana Hayes, chief administrative officer. "Under the law, hardships have to be caused by COVID."
Required documents are listed on the JFCAC website.
Hayes said she encourages anyone who believes they qualify to apply as soon as possible.
"We want to get everyone through the process," she said.
However, Kerth said the application is not a first-come, first-served one.
"We'll be taking the most serious cases first – people whose income is less than 50 percent of the median, have been unemployed for 90 days or more or are at risk of being homeless."
Payments for those who are accepted for the program will be made directly to the landlord or utility company.
Expenses that qualify for the relief plan start from March 13, 2020, to the present, Kerth said.
Hayes said applicants may also be directed to other assistance programs the JFCAC offers, including WIC (Women, Infants and Children), behavioral health outpatient services and home weatherization assistance.
"We've found people who need work on their homes or rental property can lower their high utility bills if they can get their homes properly weatherized," Hayes said.
JFCAC also runs the Head Start and Early Head Start programs.
It also offers a Community Service Department.
"That's what makes us a community action corporation," Kerth said. "We have a variety of programs that help people with recovery from chemical addiction and provide job skills, among others."
For information on any of the
JFCAC's programs, call 636-789-2686. For information on the Emergency Rental Assistance Program, call 877-636-3727 or send an email to erap@jfcac.org.
State also offering rental help
Another source of help for renters seeking relief from mounting bills due to the pandemic is the State Assistance for Housing Relief program.
The program, funded through federal stimulus packages, covers up to 12 months of rent and utility bills, including up to three months of future rent. It is administered through the Missouri Housing Development Commission.
To qualify, a renter of residential property in Missouri must have experienced a financial hardship due to the pandemic, including increased expenses, reduced income and lost wages or be at risk of housing instability or losing housing because of the hardship. Financial criteria also apply.
Apply at mohousingresources.com. For help applying for the state program, call 1-888-471-1029.