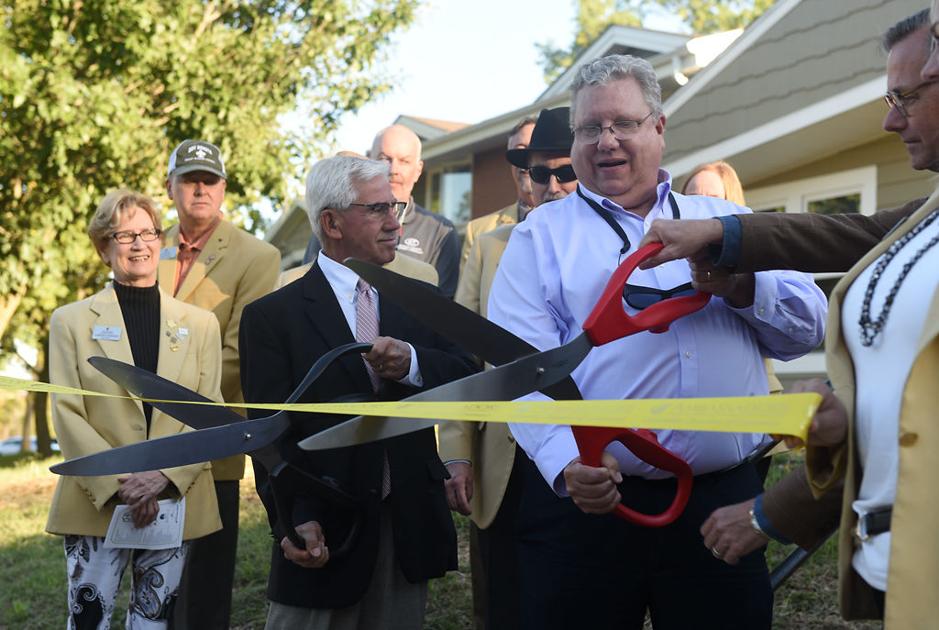 After 15 years as CEO of the Columbia Housing Authority, Phil Steinhaus plans to retire this March, according to a Friday news release from the agency.
Steinhaus, who previously served as the city's community services manager, said he took the position to build up health and human services by assisting low-income residents with affordable public housing.
"It has always been my fervent belief that the CHA should not be an agency that warehouses people in poverty, but an agency committed to helping people move up and out of poverty with a strong focus on family self-sufficiency," Steinhaus said in his retirement letter.
Steinhaus focused on three areas in his aim to better housing conditions for the agency:
Supporting youth.
Helping families achieve self-sufficiency.
Allowing seniors and people with disabilities to live independently.
To that end, CHA has hired a number of new employees during Steinhaus' tenure: two full-time family self-sufficiency coordinators, one resident service coordinator, two independent living coordinators and two healthy homes connections family support specialists.
As the agency's leader, Steinhaus led its efforts to restore all 717 units of the CHA's public housing stock and improve the energy efficiency of these properties. He also assisted in launching CHA's Affordable Housing Initiative, which is meant to build affordable housing opportunities within the Columbia community and better the overall quality of CHA's public housing stock.
After the Centers for Disease Control and Prevention ordered last week to halt evictions for the remainder of the year in the face of COVID-19, Steinhaus said CHA residents would only be faced with eviction if they completely stopped paying rent or violated their contract. He said the agency would assist anyone who has lost their source of income.
The CEO developed a number of partnerships with local agencies and sought out programs, including the Rental Assistance Demonstration, for which the CHA was the first Missouri housing authority to be approved.
Steinhaus' philosophy of "if you give people opportunities to make good decisions, they are more likely to make good decisions" led to a focus on neighborhood safety and a crime-free housing policy that resulted in a decrease of criminal activity in CHA neighborhoods.
Bob Hutton, chair of CHA's Board of Commissioners, praised Steinhaus' stint as head of the agency.
"Phil Steinhaus has done an absolutely phenomenal job as CEO of CHA and will be sorely missed and extremely hard to replace," Hutton said. "The progress and improvements made by CHA in Phil's tenure are significant."
Steinhaus said CHA's achievements can be attributed to its mission, the dedication of its employees and its senior leadership team.
The agency will begin a search process for Steinhaus' replacement immediately, according to its news release, though details of that process have not yet been discussed by the board.