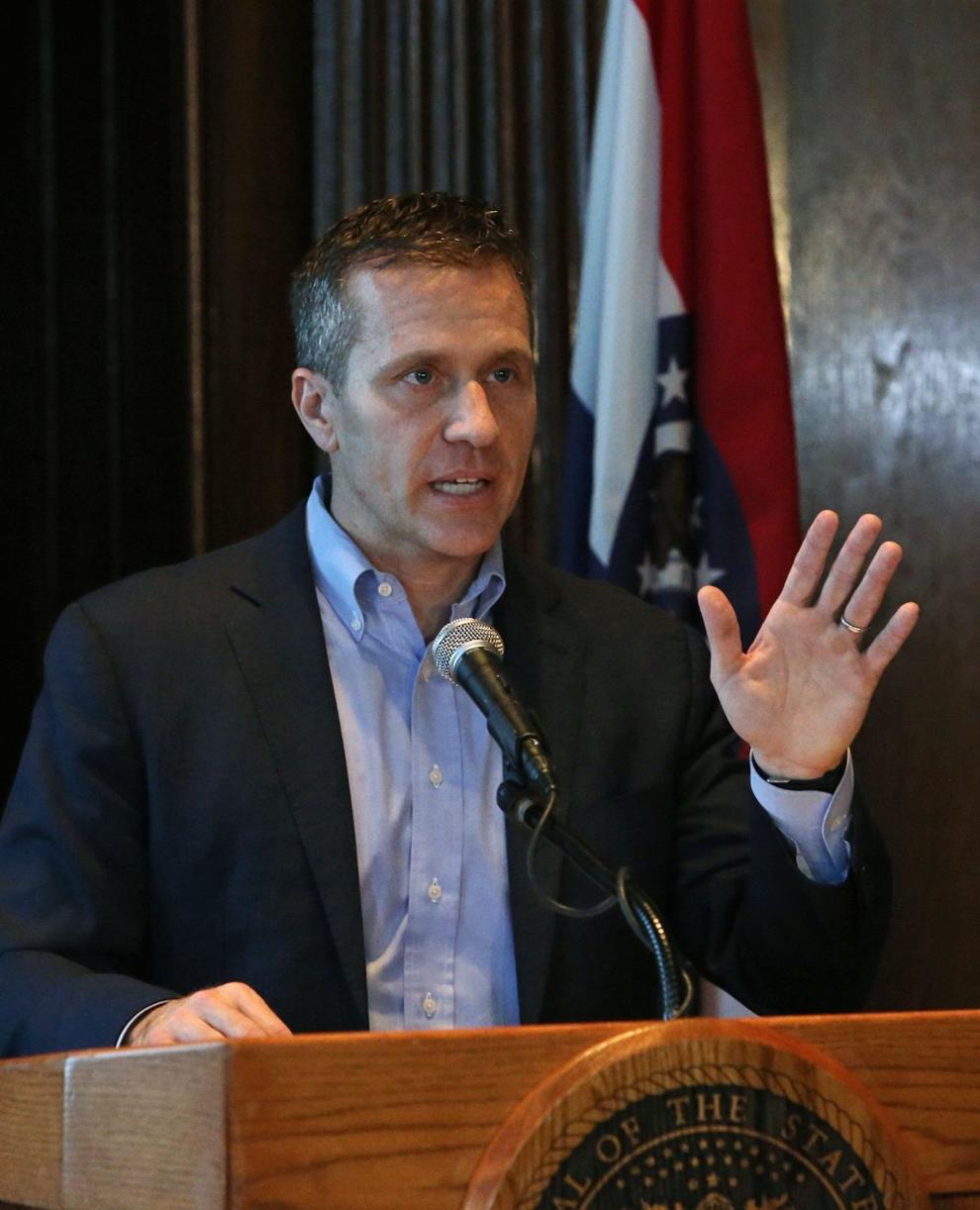 JEFFERSON CITY — Former Gov. Eric Greitens is floating a political comeback.
Greitens on Monday expressed interest in running for the U.S. Senate seat held by fellow Republican Roy Blunt and blasted the incumbent for failing to adequately back former President Donald Trump.
Greitens, since resigning amid an avalanche of controversy in June 2018, toyed with a political comeback in 2020 before retreating as the candidate filing deadline for governor expired. So it wasn't clear Tuesday whether he would follow through with a campaign.
But his entry would potentially split the Missouri GOP, which last year largely unified around a slate of incumbents — including Gov. Mike Parson, Greitens' successor — in the August primaries.
"The voters of Missouri deserve to have leaders in the U.S. Senate who are going to fight for them," Greitens said. "Unfortunately Roy Blunt has been out siding with Mitch McConnell, he's been criticizing the (former) president of the United States over what happened on Jan. 6, he's been criticizing the (former) president of the United States for not coming to Joe Biden's inauguration.
"Obviously everybody in Missouri saw Roy Blunt there (at the inauguration)," Greitens said, referencing Blunt's role in planning the inauguration as chairman of the Senate Committee on Rules and Administration. "So it's something that I'm certainly going to keep the door open to and take a look at."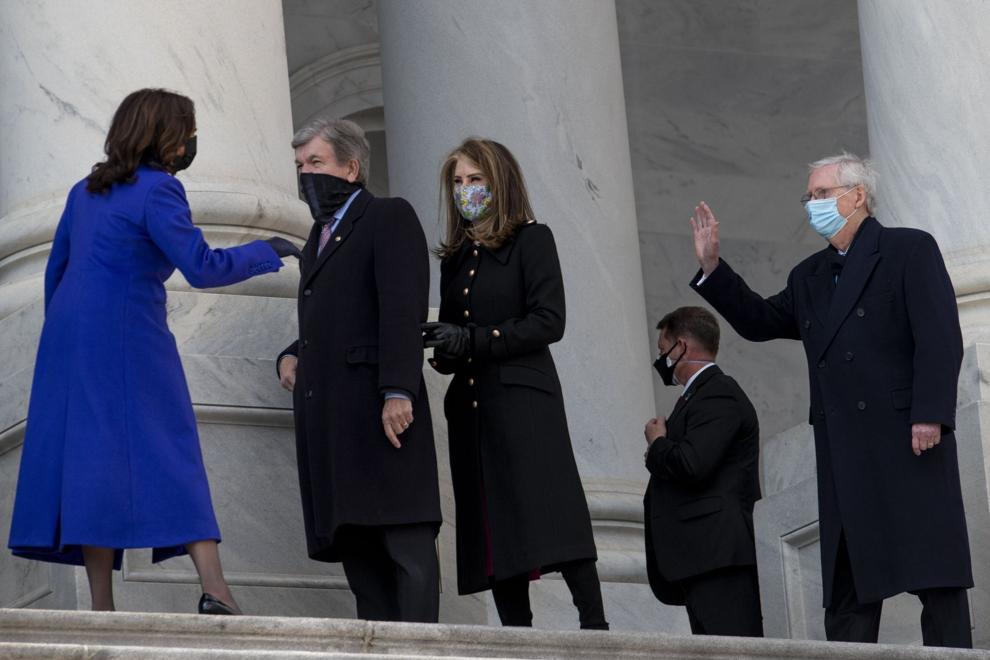 Blunt has said he intends to run next year but has made no formal announcement. A spokeswoman for Blunt did not immediately respond to a request for comment.
Nor did spokespeople for Parson and U.S. Sen. Josh Hawley, R-Missouri, who has tied himself closely to Trump in challenging the results of the 2020 election.
Blunt voted to uphold the results of the election and voted against convicting Trump for inciting the Jan. 6 riot at the Capitol by a lawless mob of violent marauders.
Greitens, meanwhile, propelled by the resolution of a nearly 2-year-old ethics complaint, spent 2020 attempting to rehabilitate his damaged image after resigning in June 2018.
His campaign could put Republicans such as Hawley in a tricky position.
Jean Evans, former executive director of the Missouri GOP under Parson, said, "for the last couple years we've seen the former governor out there trying to repair his reputation through the media and doing that primarily by putting other people down."
"And now he's out there saying terrible things about Roy Blunt," Evans said.
"I don't think Eric Greitens is actually going to run," she said. "I don't think it would be a good idea for him to run. I don't think he would get support he thinks he might get. It would be very difficult for him to raise money."
Former state Sen. John Lamping, a Ladue Republican who in the past has supported Greitens but who said he has been out of touch with the former governor, mentioned that Greitens had appeared on Trump-aligned political operative Steve Bannon's show, "Steve Bannon's War Room," and that Bannon has been recruiting candidates for Congress.
Asked if he had spoken to Greitens about a possible run, Lamping said "nobody has."
Lamping said Blunt was vulnerable to a primary challenge from someone who could attract "populist" state GOP voters.
He noted Democrat Jason Kander's relative success against Blunt in 2016.
Kander came within 78,000 votes of toppling Blunt on the same night Democrat Hillary Clinton lost to Trump in Missouri by 523,000 votes.
But Lamping indicated Greitens so far lacks the infrastructure to mount a serious challenge.
"If you called me up tomorrow and said, 'He's just announced, he's running,' I would kind of assume, well this will be interesting to watch, because it's going to probably just be him and some national consultants or something," Lamping said. "He doesn't have the network of grassroots people. But who knows?"
From Greitens' initial statement to calls for his resignation, read the Post-Dispatch coverage of the governor's affair scandal.
Greitens, a former Navy Seal, founded The Mission Continues in 2007. His alleged use of a fundraising list from the charity is under investigation.