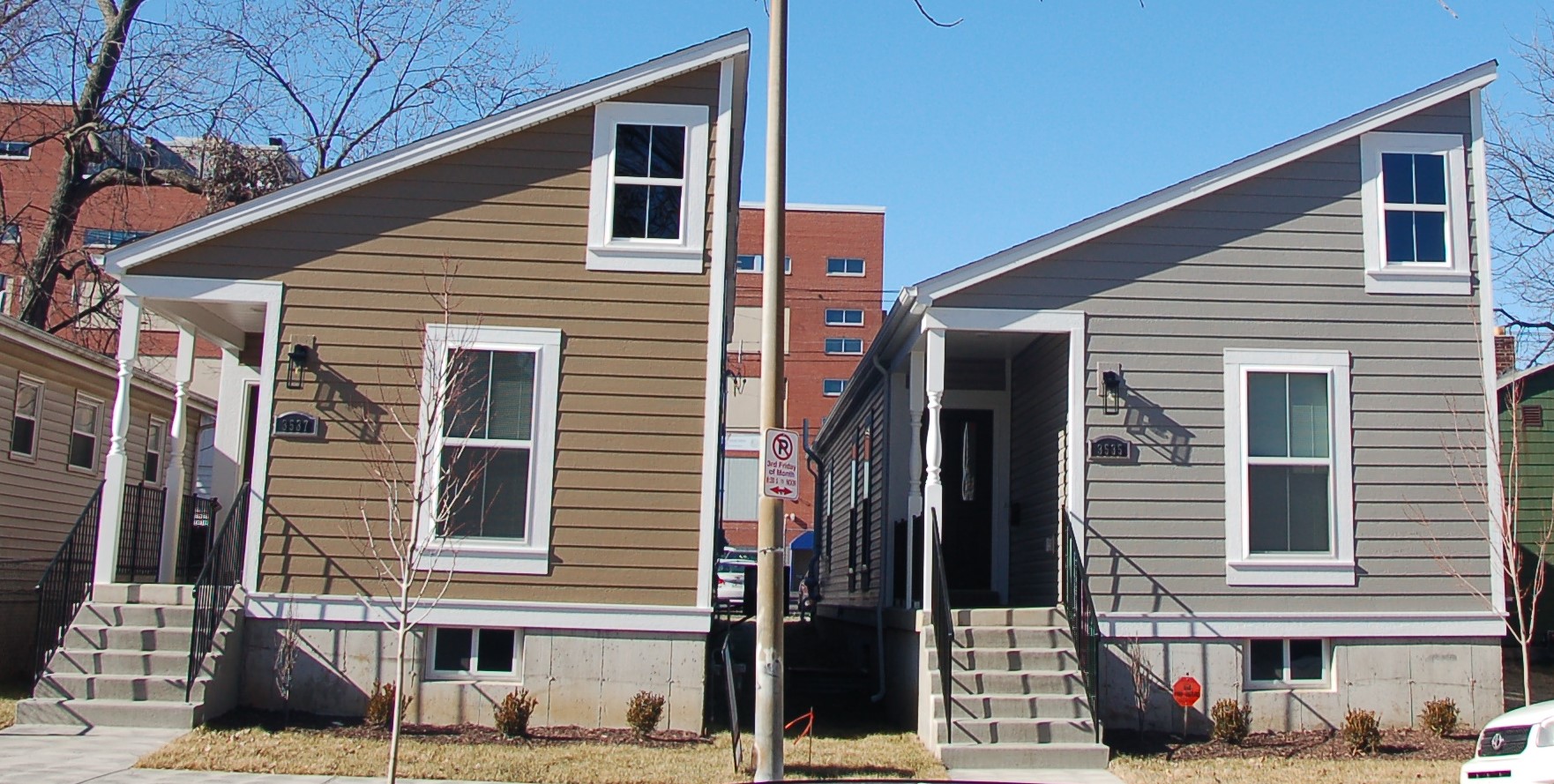 About the Project
These properties at 3535 and 3537 Missouri were successfully developed by the Dutchtown South Community Corporation (DSCC) in cooperation with Sterling Bank, the City of St. Louis Community Development Administration, the Honorable Lyda Krewson, Mayor, and the Honorable Dan Guenther, Alderman (9th Ward).
Located in the Marine Villa neighborhood, these new construction single-family detached homes were completed in January 2021. The development team took inspiration for the design from the property to the north which is known as a "flounder" based on the design and pitch of the roofline.
Each home features a bright and airy 1,183 square feet with 3 bedrooms, 2 bathrooms, and a parking pad. The completed homes were sold to income-qualified homebuyers that met HUD buyer qualifications.
This project is financed in part through a loan from the Department of Housing and Urban Development and the St. Louis Community Development Administration under the provisions of the National Affordable Housing Act of 1990, as amended (Public Law 101-625).